From the Co-ordinator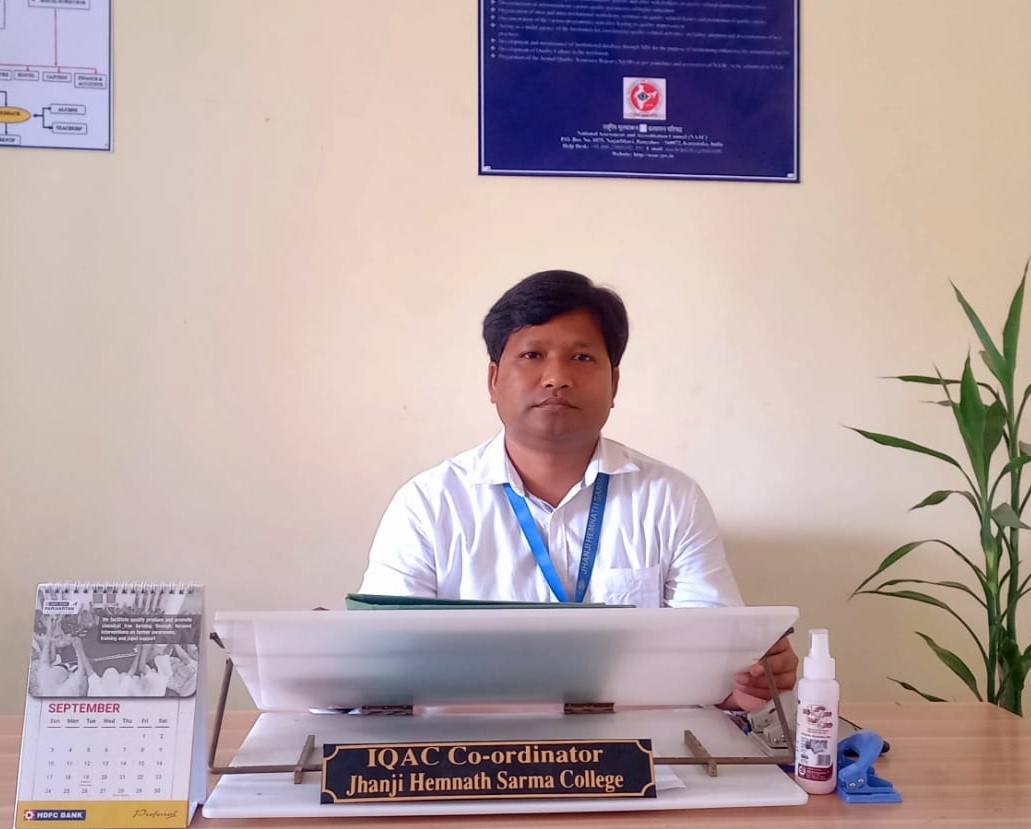 Dr Rajiv Gogoi, MA, M.Phil, PhD
Internal Quality Assurance Cell (IQAC) of Jhanji HNS College was established on 31st March, 2004 as per the guidelines of National Assessment and Accreditation Council (NAAC) to extend the services for enhancing quality education of the college. The college was accredited by NAAC peer team for the first time in the year 2003 and was accorded C ++ grade. The IQAC has been institutionalized as a major part of decision making mechanism in respect of overall growth and continuous development of quality education. The college has been continuing its endeavor to improve the quality of students, to maintain student-teacher relationship and to provide community services in the neighbouring locality. The second cycle of NAAC accreditation was done in the year 2016 and the college secured B grade with 2.50 points in the four Grade point scale. Now it has been stepping up with the affiliation of RUSA, towards more improved infrastructural facilities to run its academic and administrative functions.
The primary vision of IQAC is to establish the college as a comprehensive institution of excellence in humanities and commerce education considering the changing environment and to overcome the emerging challenges of higher education system. Another vision is to enhance the commitment of faculty and staff to create friendly relationship with other educational and social institutions focusing on the improvement of education and community services.
The IQAC of the college was constituted with seven different cells based on the criterion of various aspects along with the representatives from management, stakeholders, alumnies, external experts, employees and industrialists as per the NAAC guidelines.
The IQAC of the college steps up its driving force in association with different cells and initiates to provide healthy education not only to the students' community but also to the society in particular. The more Comprehensive efforts of IQAC consist of different aspects such as student-teacher cooperation, internal monitoring system, diagnostic evaluation process, career counselling and guidance, network resource centre, community development programmes are considered as useful pillars of success for the institution.