From Vice-Principals' Desk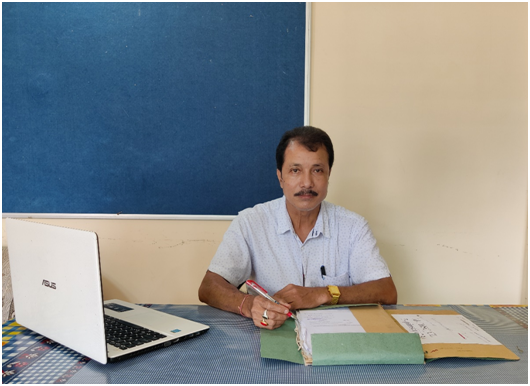 Mr Bidyadhar Baruah, M.Com
I am very much delighted that Jhanji Hemnath Sarma College has completed 57 years from it's establishment. Since the last three academic years, it has been an extraordinary challenge for us because of COVID-19 pandemic in the whole world. However, the pandemic gives us an opportunity to rethink and reassess the strategies for higher education. The challenge should be altered, regenerate and make the college to a better future.

In this line, I would like to welcome the newly admitted students for their determined in the qualitative processes of the college. It necessitates an innovative ecosystem to exercise their skills in diverse programs to mould them to become notable change-makers of the society. The aim of us should be to make learning an enriching, fulfilling and enjoyable experience through a multidisciplinary approach, combining theory and practice. In this regard the relationship of students with their teachers should be close, positive and supportive. The students should trust their teachers more, show their engagement in learning, and behave better in class. The co-operation from the guardian is also very important.

We have a dedicated team of faculty striving hard to provide the students with the latest knowledge and skills. The environment of our college is congenial for learning and to take full advantage of the opportunities. I welcome you all to this institute and make your learning very memorable and accomplish your goals.